Meet the Character building team
---
We are very fortunate to have built up a great team who are not only pleasant to have working on your home, but are trustworthy quality driven builders.
Character Building are Certified Builders and have been a member for the past 10 years. They are also Licensed Building practitioners with a total of 36 years of building experience.
Deciding on which building company you'd trust to build the house of your dreams is a huge step. You should have high expectations about your project and Phill our director is there on each job as project manager to ensure the team meets these expectations.
Phill Claffey
Managing Director, Project Manager
Penelope Claffey
Office Administrator
---
Mike
Site Foreman
Mike our site foreman joined us after relocating from Christchurch with his fiancé who was originally from Gisborne.
Stefan
Qualified Builder
Stefan started as an apprentice with us and is now one of our qualified builders after working with Character Building team for a number of years.
Jacob
Apprentice
Jacob started with us through the local Boys High Gateway programme. Working one day a week learning and gaining skills of the trade and now is in his second year of completing his apprenticeship.
Ivan
Apprentice
Ivan is one of our newest team members. He came to us after achieving his pre trade certificate at the local E.I.T. He has recently signed up to his apprenticeship through B.C.I.T.O
Dean
Labourer
Dean has been working with us also through the local Boys High gateway programme and has now just started helping us with our current work load on a renovation job in Wainui.
Want to join the Character Building Team?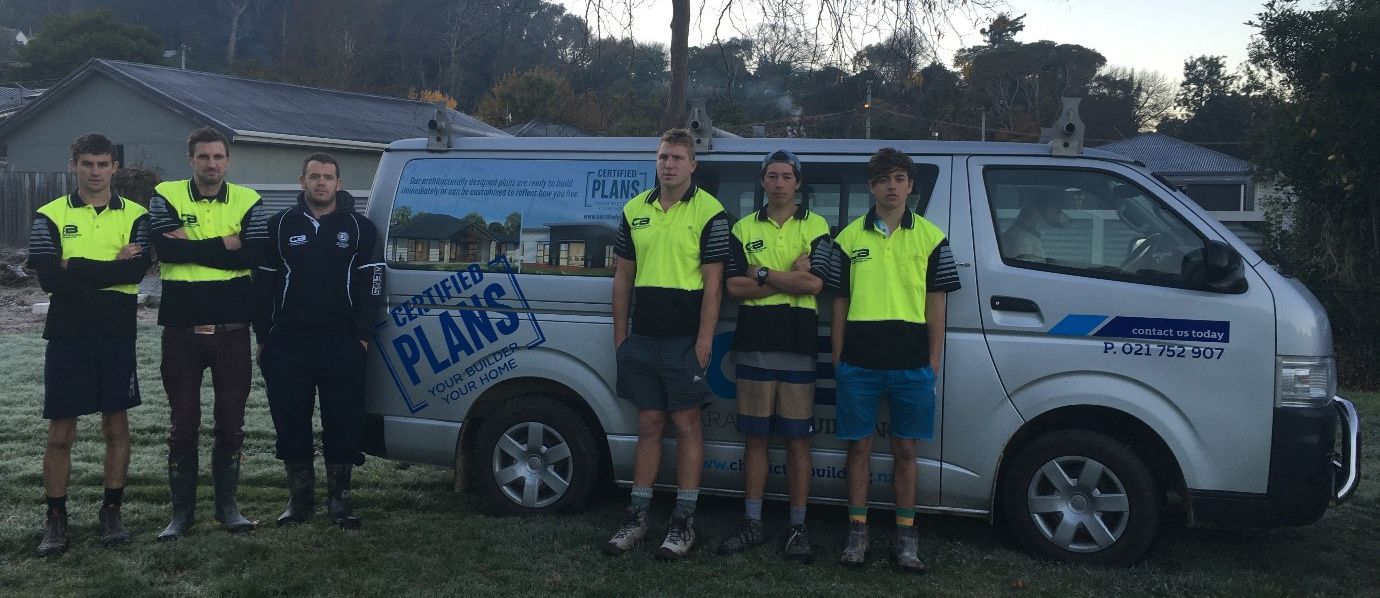 ---
Character Building are committed to offering young people a chance to increase their learning potential through a building apprenticeship. Our apprentices learn their trade on site while their theory learning is done at home and overseen by B.C.I.T.O.
Whether you are after an apprenticeship or you are already qualified Character Building are always after new employees to assist with their work load so get in touch today.